Searching property in Sanchaung?
Sanchaung is a hub for young and fresh ideas. You'll notice many beer stations and small boutique shops and restaurants. The township is the top pick for young professionals looking to move to Myanmar to enhance their careers.
The most notable landmarks are the Dagon centers, the 24-hour city mart and Sanchaung Garden Residence. Sanchaung shares borders with Kamayut, Bahan, Dagon and Ahlone townships. Making the area a top pick for individuals who work in most areas in Yangon.
If you're searching property in Sanchaung, it's best to get acquainted with the area first. 
Things to see and do in Sanchaung
When visiting Sanchaung, the first thing you'll notice when entering the township is Peoples Park. This is the center point of Sanchaung, every day this is a community meet point, joggers, HITT sessions and morning strolls all collide here. If that's not for you, you can always enjoy the amusement park or several restaurants! 
The best thing about Sanchaung is all the boutique shops available. Discover the small coffee shops hosted in Hong Kong styled apartments, or the family-run restaurant serving home made pasta! If boutique is not for you, there's always the Dagon center! Here you can enjoy international brands and eateries. 
Best restaurants in Sanchaung
If you're in Sanchaung and you're looking to enjoy some German cuisine we'd recommend the Mahlzeit. Alternatively, if you're enjoying the sunset from Atlas bar, you'll be able to order directly to your table!
If you're looking for a European breakfast in Sanchaung then Cafe DeBar is your go too! Offering some of the best breakfasts available in Yangon.
Xiao Long Bao in our opinion is unrivalled in dumplings! Not only the best in Sanchaung, but the best in Yangon! 
Distance to important landmarks
If you're looking to do a large grocery shop, you'll have two options. One would be using the 24 hour City Mart in Sanchaung or the second would be to travel to Market Place by City Mart. Located on Dhammazedi road, heading to the market place would take you roughly 6 to 10 minutes by car.
If you're looking for some morning exercise the easiest location would be to head to Peoples Park. This journey would take you roughly 15 to 20 minutes depending on where in Sanchaung you live. 
Shwedagon Pagoda will of course be at the top of your list to visit. If you're travelling from Sanchaung this journey would take between 10 to 15 minutes depending on the traffic.
As for the closest shopping center, we'd recommend travelling to the Myanmar Plaza. Here you'll be able to explore a wide range of shops and find everything you're looking for.  Travelling to Myanmar Plaza will take between 15 to 20 minutes from Sanchaung.
Our website has been crafted to make searching for property in Sanchaung as easy as possible. Search through condos for sale, apartments for sale or even our penthouses for sale.  
Our website has been crafted to make searching for your ideal home or office as easy as possible. Search through houses for sale, apartments for sale or even office space. 
If you prefer searching with maps, we have that too! Click on the image below to be taken to our search with maps feature!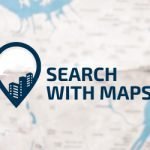 If you have any questions or would like personalised guidance on finding property in Sanchaung, feel free to contact us. You can also connect with our  Facebook community.