Explore our full range of landed houses for sale in Myanmar. We've hand picked the best landed houses in the country.  Read our township guide to find the best area for you. If you're looking for a condominium for sale find our full range or check out our condominium directory. 
Looking for the best houses for sale in Myanmar?
If you're looking for assistance whilst searching for houses for sale, we'll first need to determine the exact reason why you're looking to buy. Are you looking to start a family? Is it an investment with intent to sell within 5 years? 
Once we've found out your reason for buying, this will help aid our team to find the most suitable houses for sale to match your demands.  
Why buy a house over a condominium?

There are several benefits to buying a house over a condominium. Firstly is of course the extra space you'll have purchasing a house. If you enjoy hobbies that require space, then a house garage could be a perfect spot to pick up your old hobby!

Another good point is that most condominium apartments don't allow pets. So, if you have a dog or a cat it can be very difficult to rent a condominium. Even if the landlord is okay with pets the management team might not be!

What are the additional costs associated with buying a house?

Buying a house has several additional upfront costs and operational costs compared to a condominium apartment. Generally, houses are older than condominiums, meaning that structural maintenance might be required. You'll also need to budget for general maintenance costs associated with the plumbing, water treatment and any renovations you plan to do.

What type of Land is the house built on?

If you're buying a house, it's important to check what type of land the house is built on. If you're buying a house in the city centers, there's usually no need for concern. However, if you're buying in the villages or further outside of the city the land could be considered farmland. Meaning that the property built on this land is technically illegal.

What are the steps to buying a house?

1.       Check all documents. The seller will need to give you a full list of ownership documents from the point of construction to today.

2.       You'll need to head to Oeain and check the documents you've been handed about the current owner match Oeain's records

3.       If the house is inherited, you'll need to make sure that all family members sign the contract. They'll also need to a sign a separate document stating that their future grand children have no rights to claim this property.

4.       Once the contracts have been signed, you'll need to go back to OEain and change the Title on the Land Deed.

5.       Lastly, make sure that all utility bills have been officially changed to be forwarded with your name.

Can foreigners buy a house in Myanmar?

The short answer is no. Foreigners are not allowed to own houses or land in Myanmar. They're allowed to own condominium units; however, this must not exceed 40% of the total units within the building.
If you're looking for houses for rent, it's important to express to your agent your exact requirements. Are you looking for a child-friendly area close to parks and playgrounds? Are you looking for the safety area to live? Do you need the supermarkets to be within walking distance? These are all key factors to consider before organizing visits to houses.
Houses for sale in Myanmar have their pros and cons. Firstly, there can be a lot of maintenance costs associated with buying a house. You'll also have to consider the rainy season and potential flood areas. Myanmar has been known for its frequent blackouts. Does the house you're considering have a back-up generator? Additional features that won't come included in any house purchase will be a security team or CCTV installation.
There are several benefits to buying a house in Myanmar. Firstly, being that houses are generally located in quieter areas across the city, meaning less air and noise pollution. Normally, houses will also come with garden space and high fences, so you'll be able to enjoy your privacy.
If you'd like to start searching through our houses for sale, you can click on the image below to search with maps!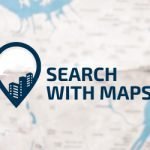 If you have any questions or would like personalised guidance on your next big move, feel free to contact us. You can also connect with our  Facebook community.