Golden Valley is home to the best properties for sale and rent in Yangon. Here you'll be able to search through the best the area has to offer. If you like to search with a map instead, we have that too! 
If you'd like to do abut more research about the best area for you, feel free to read our township guide. Other popular townships are Bahan, Yankin & Sanchaung. 
Searching property in Golden Valley for sale and rent?
Golden Valley is a beautiful area located within the Bahan township, formerly known as Shwetaunggya this neighborhood is Yangon's most exclusive. Not only that, but Golden Valley is also strategically located and shares borders with Yankin, Mayangone, Sanchaung and Kamayut townships. There are currently 21 primary schools in the neighborhood, with notable landmarks such as the Bogyoke Aung San Museum and Chaukhtatgyi Buddha Temple.
If you're searching property for sale in Golden Valley, it's best to ask yourself these questions before moving forward.
Our website has been crafted to make searching for your ideal home or office as easy as possible. Search through houses for sale, apartments for sale or even our office space.  If you prefer searching with maps, we have that too! Click on the image below to be taken to our search with maps feature!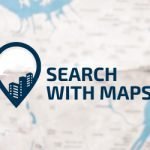 If you have any questions or would like personalised guidance on your next big move, feel free to contact us. You can also connect with our  Facebook community.