Explore our full range of property in Yankin, Yangon. We've hand picked the best properties in the township.  Read our township guide to find the best area for you. Other popular townships are Golden Valley, Bahan & Sanchaung. You can also check out our condominium directory. If you're struggling to find a property that matches your needs, contact our team today.
Searching property  in Yankin?
Yankin is one of Yangon's most thriving business hubs, sharing borders with Mayangone, Bahan, and Inya lake. Myanmar Plaza is the center of the commercial hub within this township, hosting a variety of bars, shops, and supermarkets. The most notable landmarks are, Inya Lake, Myanmar Plaza, and Myakyuntha Amusement Park.
If you're searching property in Yankin, it's best to  find out a little more information about the township before moving forward.
Things to see and do in Yankin
One of the main attractions of Yankin, is it's close proximity to Inya Lake. From almost anywhere in Yankin, you'll be greeted with marvelous views overlooking the lake. 
If you're ever looking for something to do, you can always pop down to the Central Boulevard. Here you'll be able to enjoy the many restaurants, cafes and shops. Although, the Central Boulevard is still under construction, in the coming years this complex will be one of Yangon's main attractions for young people looking to experience the latest technologies, foods and shops. There are currently two buildings still under development with construction expected to be finished in the upcoming years.
If the variety here isn't enough for you, take a stroll past Inya lake and you'll reach the Myanmar Plaza. Here you'll have the largest variety of shops, bars, restaurants and shops that Yangon has to offer.
Once you're finished shopping you could head back in Inya lake and visit the Inya Floating range in time for the sunset. 
Best restaurants in Yankin 
As mentioned earlier, if you're looking for a meal with a view, we'd recommend the Yankin Heights. Here you'll be able to enjoy a nice meal, with a great atmosphere and views.
If you're looking for something more quality, then we'd have to recommend TripAdvisor's ranked #3 restaurant in Yangon. The Market Restaurant, has a wide variety of European food to cater to all your taste buds.
We'd always recommend Cafe del SeOUL if you're looking for great European food at a good price. They offer freshly baked goods every morning with free delivery. 
Distance to important landmarks
If you're looking to do the weekly shop, we'd recommend Market Place by City Mart. From Yankin the distance is approximately 5 KM, which will take you 11 minutes by car.
If you're looking at visiting the most popular Pagoda in Myanmar, the Shwedagon Pagoda, the distance from Yankin is roughly 7  KM which will take 17 minutes by car.
Since Myanmar Plaza is located inside the township, the distance on average is 1.8 KM which will take you 6 minutes by car.
Nearby Office Towers
Myanmar Office Tower
Golden City Office Tower
Our website has been crafted to make searching for property in Yankin a breeze. Search through condos for sale, apartments for sale or even our penthouses for sale. If you prefer having our team hand pick our recommendations, that's also fine! Reach out to us today and we'll put our experts to work!
If you prefer searching with maps, we have that too! Click on the image below to be taken to our search with maps feature!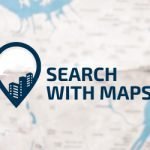 If you have any questions or would like personalised guidance on finding property in Yankin, feel free to contact us. You can also connect with our  Facebook community.