Explore our full range of property in Mayangone for sale and rent. We've hand picked the best properties in the township.  If you're new to Myanmar, read our township guide to find the best area for you. Other popular townships are Bahan, Yankin & Sanchaung. 
Searching property in Mayangone?
Mayangone is one of the upscale townships in Yangon. Located north of Inya Lake, this area is favorite among businesses and individuals who are looking to avoid the densely populated areas of Yangon. Notable landmarks in the township are Inya Lake Diamond Inya Luxury Palace, and of course Inya Lake.
If you're searching property in Mayangone, it's best to find out more information about the area before starting your search for property. If you'd like more detailed information about the range of properties available in Mayangone, feel free to check out our condominium guide. If you'd like further details about all of the Townships in Yangon, read our township guide.


Things to see and do in Mayangone


Myanmar Golf Club is located at 9 miles. The Myanmar Golf Club offers an 18-hole course and allows walk-in visitors. This is the nearest golf club to the airport, approximately a 5-minute drive. If you're looking at travelling from the city center, the drive will take roughly 30 minutes
The club amenities include a clubhouse, pro shop, and a restaurant.
Inya Lake is an artificial lake created by the British as a water reservoir in 1882. Located 6 miles north of the Downtown area. Inya Lake is a popular exercise area and meeting point
Many people enjoy a bite to eat or refreshing drink at the White Swan Bakery which is located at the lake.
Another popular landmark in Mayangone is Parami Pizza. Here you can enjoy some of Yangon's best pizzas. Parami Pizza currently have two branches, the Mayangone branch is located at the Corner of Malika Road and Parami Road.
If you're looking for a place to relax and enjoy a drink, we'd recommend checking out the Malibu bar which is located Inya Yeik Thar Street, you'll be able to enjoy a view of Inya lake whilst enjoying a refreshing beverage.


Best restaurants in Mayangone
Here is a small selection of the restaurants that we believe are worth a visit in Mayangone. 

Shwe Sa Bwe Restaurant is a restaurant and training center located in Mayangone. They provide Service and Culinary training that's offered to 20 to 25 students every year.
Seeds Restaurant & Lounge is the creation of Swiss Michelin star chef Felix Eppisser and his wife Lucia.
La Opera Restaurant has been opened since 1997. L'OPERA Italian Restaurant has established itself as the city's premier Italian Restaurant. 
Yoon Kitchen is the latest restaurants to join Yangon's prestigious list. 
 Distance to important landmarks

The distance from Mayangone to Marketplace by City Mart is approximately 8.4 KM which would take on average 16 minutes to drive.
If you're looking to visit Inya Lake, depending on which side you'd like to visit, this'll take you approximately 7 minutes.
Shwedagon Pagoda is approximately 9.8 KM from Mayangone, with an estimated drive time of 20 minutes from the heart of Mayangone.
If you're looking to visit Myanmar Plaza this is located roughly 6 KM from Mayangone, will an approximate drive time of 15 minutes.
In case of an emergency, you'll be able to reach the nearest hospital Kan Thar Yar International hospital in approximately 7 minutes driving.


Nearby Schools


A.       The British School Yangon
B.       Baho Private School
C.       Network International
Our website has been crafted to make searching for property in Mayangone as easy as possible. Search through houses for sale, apartments for sale or even office space.  If you prefer searching with maps, we have that too! Click on the image below to be taken to our search with maps feature!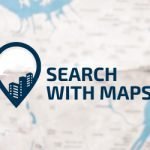 If you have any questions or would like personalised guidance on finding property in Mayangone, feel free to contact us. You can also connect with our  Facebook community.