The property in Kamayut varies, in this area you'll find office towers, residential homes, and commercial buildings. This area is one of the most vibrant areas in the city, with plenty to activates and places to visit. 
Kamayut is most well known for the Hleden center and the large variety of educational facilities located across Pyay road. Other popular townships are Golden Valley, Yankin & Sanchaung. 
Searching property in Kamayut?
The Kamayut area is known for its large buildings and views of Inya lake. The area has lots of shopping centers and office towers such as Times City, Crystal Office Tower, and Junction Square. Known as the college township, there are many educational and media related businesses that operate in this area.
If you're searching property in Kamayut, continue reading to find out more about the township. If you're unsure of Kamayut is the right township for you, read our full township guide.  Once you've decided on a township, we recommend reading our condominium guide to find out which condo matches your wants and needs.
Things to see and do in Kamayut
Yangon Sailing Club is a members only club whereby all non-members are allowed to visit on Friday nights to enjoy the lakeside with some beverages. 
Times City is a complex that incorporates Office Towers, Residential accommodation, and two malls. This complex is the newest additional to Yangon, with a further two buildings still under construction.
Hleden Center is a business hub for retail and office space. Known for its large variety of eateries, there is enough food variety to satisfy everyone.
American Center is a hub for education and learning, it's a place where you can learn about the United States, explore new technologies and enhance your English skills.
Yun Long Golf Range is a driving range and Golf Academy located in Kamayut. Located in the center of the township, and with walk-in appointments allowed. Feel free to stop by and enjoy an hour or two at the range.
Best restaurants in Kamayut
Le Cellier is located at the Novatel rooftop, with European cuisine and an impressive wine cellar in a relaxed atmosphere.
Fuji Coffee House is one of the most popular coffee shops in Yangon, enjoyed by many visits for their breakfast. 
W Bistro is a staple in Yangon. Known for their Myanmar and Western comfort foods that are sourced from locals. Best known for their Brunch and afternoon tea.
Distance to important landmarks
The Market Place by City Mart will take you roughly 7 minutes to travel too from Kamayut township by car. The total distance is 3 to 4 KM.
Inya Lake is within very close proximity to Kamayut, you'll be able to reach the lake within 6 minutes on average.
Shwedagon Pagoda is another close landmark to Kamayut township, with average distance from the township being 4 KM, meaning it'll take a 10 minute car ride.
Myanmar Plaza is the second closest shopping center in Yangon, with the average distance from Kamayut township being 3.2 KM. Making the journey a 7 minute car ride.
Nearby Schools
A. ISY Main Campus
B. Network International
C. Lycee Francais International
Nearby Office Towers
A. Times City
B. M Tower
C. Crystal Tower
Our website has been crafted to make searching for property in Kamayut as easy as possible. Search through condos for sale, apartments for sale or even our penthouses for sale.
 If you prefer searching with maps, we have that too! Click on the image below to be taken to our search with maps feature!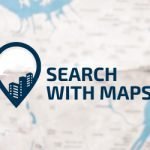 If you have any questions or would like personalised guidance finding property in Kamayut, feel free to contact us. You can also connect with our  Facebook community.