Searching property in Bahan for rent and sale?
Bahan is a beautiful area located in the heart of Yangon, formerly known as Shwetaunggya this neighborhood is Yangon's most exclusive area. Not only that, but Bahan is also strategically located and shares borders with Yankin, Mayangone, Sanchaung and Kamayut townships. There are currently 21 primary schools in the neighborhood, with notable landmarks such as the Bogyoke Aung San Museum and Chaukhtatgyi Buddha Temple.
If you're searching property in Bahan for rent and sale, it's best to ask yourself these questions before moving forward.
Things to see and do in Bahan
The Kandawgyi Park is a favorite among joggers, and pet lovers. People visit the park to escape the noise and bustling life of the city. There are many places to sit and enjoy the atmosphere. In total there are over 250 acres from the lake, garden's, restaurants and a zoo. 
From the Kandawgyi Park, you'll also be able to enjoy views of the Shwedagon Pagoda. This Pagoda is the most sacred Buddhist pagoda in Myanmar. You'll be able to see this Pagoda from many different areas in Yangon, located in Bahan the night light is dominated by the commanding glow of Shwedagon Pagoda. 
A popular tourist attraction in Bahan in the Bogyoke Aung San Museum. This museum is dedicated to General Aung San, and was the his last residence before his assassination in 1947. 
A favorite pastime of residences in Bahan is the use of Kokine Swimming Club. There are two separate swimming pools available here, with its grand opening back in 1904. 
Best restaurants in Bahan
In Bahan, you'll be spoilt for options from the best restaurants in the city. Among the most notable restaurants is the Rangoon Tea House.  RTH was founded back in 2014 and has grown it's reputation as the best tea house in Myanmar. 
The Kipling's restaurant offers a varied menu of delicious Pan Asian food featuring a range of distinguishable and classic dishes from across Asia. 
If you're looking for breakfast or a refreshing drink, My Hill Coffee House is a great option. Located on the bustling Inya Myaing Street, My Hill is always a good option. 
Distance to important landmarks
The Market Place by City mart is located within the Bahan township, on average this super market will be 1.5 KM from your residence. Taking an approximate 4 minute drive, or a 18 minute walk.
Renting a property in Bahan will give you the option to live in-between the two best lakes in Yangon. To the north you'll have Inya lake, which is approximately a 3 KM distance, and to the south the Kandawgyi Lake, with a distance of 2 KM.
If you're looking at doing some shopping, you can take the short trip to Myanmar Plaza, which is located next to the Inya lake.
Nearby Schools
Lycée Français
ISY
Bahan International Kindergarten
Our website has been crafted to make searching for property in Bahan as easy as possible. Search through condos for sale, apartments for sale or even our penthouses for sale.
If you prefer searching with maps, we have that too! Click on the image below to be taken to our search with maps feature!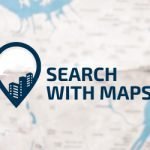 If you have any questions or would like personalised guidance finding property in bahan, feel free to contact us. You can also connect with our  Facebook community.