Welcome to our database of property in Downtown. Find heritage apartments, condominiums, and office towers for sale and rent in Downtown.  You can also enjoy our map search.
If you're not sure if Downtown is the right choice for you, read through our township guide. If you're interested in Downtown, we also suggest looking at Yawmingyi,  Kamayut and  Bahan.
Searching property in Downtown?
The downtown area of Yangon is full of life. Known as the Central Business district, this area is home to stunning architecture from the former British colonial period.
There are a total of 6 townships including, Latha, Lanmadaw, Pabedan, Kyautada, Botahtaung and Pazundaung. The top landmarks in the area the Secretariat building, the high court and Strand hotel.
If you're searching property for sale in Downtown, it's best to ask yourself these questions before moving forward.
If you're purchasing in the Downtown area, it's most likely because you're attracted to the heritage apartments. There are a couple of things to check before purchasing. Such as checking the demolition list to make sure the building isn't on there! 
Things to see and do Downtown
The Downtown area in Yangon is full of marvelous buildings and architecture. Instantly you'll be greeted by the newly renovated Secretariat building whilst has a long history in the roots of Burma. 
Whilst your walking through the crowded streets, you'll come across the Botataung Pagoda which is believed to be over 2500 years old. 
If you're looking to do a spot of shopping, there is no doubt you'll end up in Junction City. The multi level complex has an upmarket vibe & international brands, plus a cinema and food court.
The Saint Mary's Cathedral was constructed in 1895 and is located in the heart of the Downtown area. This Cathedral is on the same grounds as a high school and is also a learning center for young adults. 
Best restaurants Downtown
Arguably one of the best reasons to visit downtown is for the large variety of food available. We'd always recommend visiting the Shan Kitchen, we love the food here and we're not alone! Voted #4 restaurant in Yangon!
If you're looking for a classic Italian experience then visiting the popular O'Thentic Brasserie should be high on your to do list. The restaurant is small with only a hand full of tables available, but the atmosphere is unmatched anywhere else! 
Last but not least, is the Burma Bistro. Inside this restaurant you can enjoy the complex culinary mosaic of Burmese regional dishes. Burma Bistro presents some of the best, most popular and delicious dishes from all over Myanmar.
Important distance to landmarks
Whilst living downtown, you'll more than likely want to visit Kandawgyi Lake. Travelling by car, this journey will take you 14 minutes on average. If you're looking to travel to Inya lake this journey will take you 25 minutes.
To visit the heart of Myanmar, the Shwedagon Pagoda, depending on the day and time you visit this journey will take 15 minutes.
Nearby Office towers
Junction City Office Tower
UFC Office Tower
Pansodan Office 
Lan Thit Office Tower
Our website has been crafted to make searching for property in Downtown as easy as possible. Search through condos for sale, apartments for sale or even our penthouses for sale.
If you prefer searching with maps, we have that too! Click on the image below to be taken to our search with maps feature!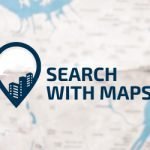 If you have any questions or would like personalised guidance on finding property in downtown, feel free to contact us. You can also connect with our  Facebook community.